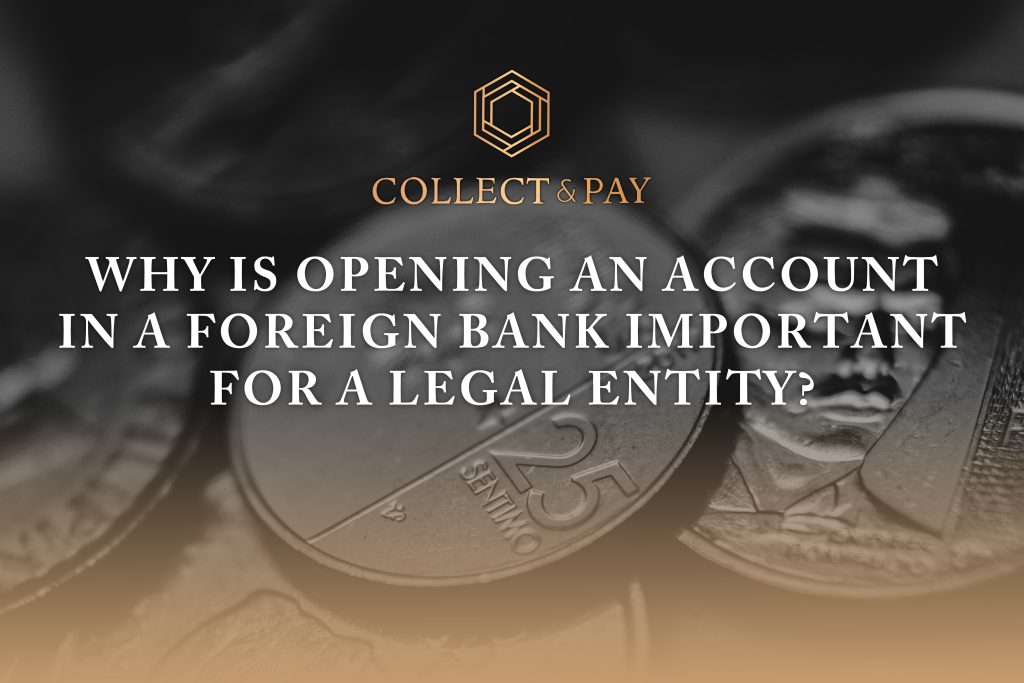 When creating a business from scratch, the first thing to think about is how to open a foreign bank account for a legal entity. Domestic entrepreneurs often make the same mistake, first registering a business, and then resolving the issue of selecting a foreign bank. In some situations, it is possible to find the right bank, in extreme cases, it is necessary to rebuild the corporate structure for specific banking solutions.
A competent choice of the right banking institution is half the success! To achieve this, we recommend taking into account several nuances:
✓ make sure that the bank works with those jurisdictions that are necessary for business
✓ the number of foreign currencies and the list of banking services, absolutely satisfy the needs of the company
✓ make sure the tariff policy is affordable and fits into the budget
✓ access to investment, brokerage services
✓ the absence of a ban on cooperation with a certain type of activity
Legal entities can open foreign bank accounts without restrictions. The main thing is to notify the tax authority about the existence of such a financial instrument within 30 calendar days from the moment of opening a business account.
Why open a corporate account abroad?
· asset allocation
· access to investment sites
· obtaining tax benefits under certain conditions
· conclusion of international transactions
· organization of merchant accounts for online payments
· e-commerce organization
· international business expansion
· welfare planning
· increase in channels for cross-border payments
Opening a bank account for a non-resident company depends on the passport used by the individual/company, the currency they use, tax residency, the place where the individual/company holds assets and investments, the established goals and objectives, and various other factors.
How to start the process of opening a corporate account?
Develop an international banking strategy and define business objectives.
Search for a reliable bank, foreign payment system or neobank.
Make sure that the bank fits into the company's strategy and absolutely meets the business goals.
Open a foreign bank account online or in person.
Start depositing money into a foreign account and comply with all account operation requirements, as well as mandatory reporting requirements.
Choose banking services based on the needs of the company, the ease and functionality of online banking, and how strong the bank's reputation is.
Collect & Pay Ltd is a Fintech company who are opening accounts for legal entities around the world remotely. We are providing a full range of services to manage your cash flow and other solutions.
Contact us to open an account for your business – contact@collectnpay.com
_____________________________________________________________
Disclaimer : This financial promotion is intended for retail clients. Please note that this information is of a general nature only and is not intended to address the specific circumstances of any particular entity. Also please be aware that this information is not necessarily comprehensive, complete, accurate or up to date. Collect & Pay is not a financial adviser. You should consider seeking independent legal, financial, taxation or other advice to check how the information published by Collect & Pay relates to your unique circumstances. License #AFSA-G-LA-2020-0005 with expiry date of 01.10.2022. Please learn more about the regulatory status of Collect & Pay : www.collectnpay.com.