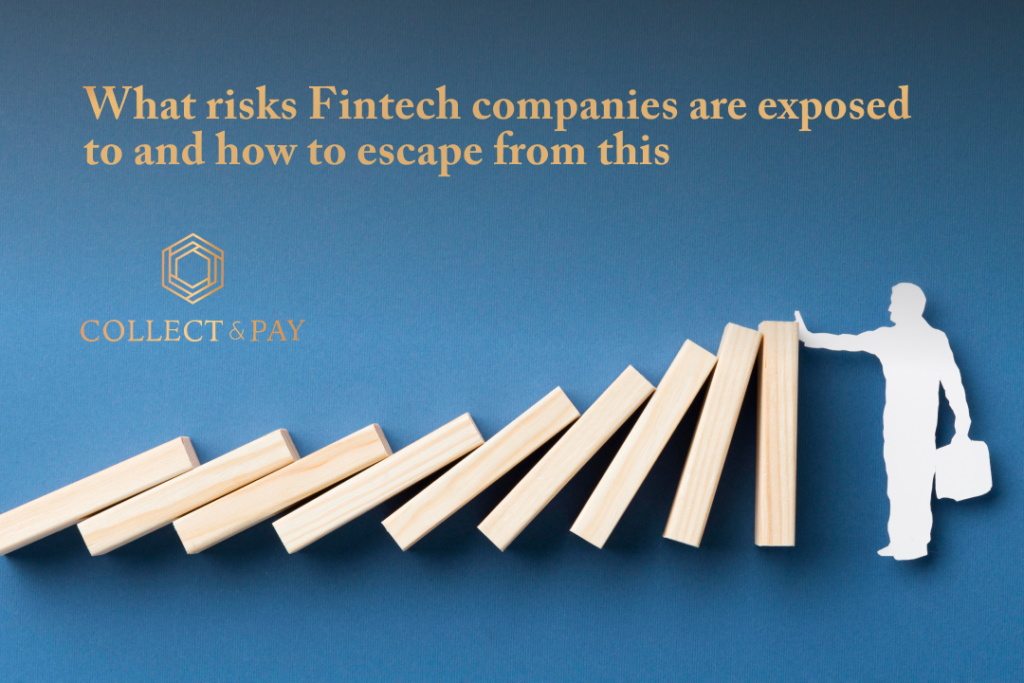 Fintech companies – from investment, credit and payment platforms to consultant robots, insurtech, blockchain projects and crypto exchanges – are taking root in the financial market as the pandemic has accelerated the digital transformation.
Global venture capital-backed fintech companies raised a record $ 30.79 billion in 657 deals in the second quarter of 2021, up 30% from the first quarter, according to a CB Insights report. The total funding in the first half of 2021 exceeded all funding raised in 2020.
According to the experts opinion, insuring these innovative companies, many of which are startups, can be challenging. It is due to the combination of financial, human and digital risks they pose and the changing regulatory requirements they face with.
The risk appetite of insurers for fintech companies is limited, and only a select number of insurance markets are ready to take risks into account.
Fintech is both a financial institution and a technology company with elements of financial institution error and omission coverage, E&O technology coverage, and cyber E&O coverage – all built into the same risk profile for insurers. How to effectively manage this risk and transfer it to reinsurance has always been a challenge.
Financial technologies in payments, digital banking, insurance business and business processes are generally viewed more favorably by insurers, while providing coverage for cryptocurrencies, non-bank lenders, robo consultants, and online broker dealers can be more difficult. This requires more transparency and negotiation with insurers.
Apart from E&O, brokers said important coverages for fintech companies include directors and officers liability, labor liability, and cyber liability.
Providing adequate and affordable E&O coverage is the most challenging task for fintech companies. Many existing insurance programs were written without considering new business models, so the way they define fintech products and services may be inadequate and not fully reflect what they do.
Another issue for early stage companies is the cost of insurance coverage. This is a high risk insurance. If you are an early stage company and have just raised a round of A or C, it is very likely that you do not yet have a budget sufficient to justify buying this type of coverage.
Venture capital and private equity firms serve as a benchmark. For fintech companies with a technology interface, the price is a multiple of the investment. Insurers offer insurance premiums of $ 30,000 to $ 100,000 for a baseline limit of $ 1 million for fintech startups.
Underwriters look at three key components: the capital, investment, and investors behind a fintech startup; his leadership and skills; and its corporate or reputational risk.
A fintech company needs to have some understanding and assessment of these risks, and a way to manage them.
Another factor is that many startups have not yet started generating stable income when insurance is required of them. This is a practical question for an underwriter trying to set the correct insurance rate.
Many cryptocurrency exchanges and digital asset companies have hit a blank wall of insurance markets. Insurers are unfamiliar with the territory and lack of regulatory involvement. This scares off many insurers.
According to insurers words, they tend to feel more comfortable when traded cryptocurrency tokens have been in the industry for some time, when they understand the structure and when they know the states and countries where cryptocurrency companies operate.
Fintech companies must monitor compliance as the regulatory environment is rapidly changing. It is important to consider how the rules are interpreted and understanding how cryptocurrencies fit into the regulatory framework.
Experts believe fintech companies should step up their digital risk management efforts as recent cyber events such as the Colonial Pipeline ransomware attack have exacerbated an already complex cyber market.
Data security and privacy pose a significant risk for fintech companies that interact with customers through a platform or web interface. Online financial services companies are attractive targets for hackers and criminals. They are potential baits with information that might interest them.
If fintech is a data "hub", especially in the consumer and retail sectors, it can store huge amounts of information. For example, fintech with over 25 million points of personal information will face a major challenge in obtaining cyber insurance coverage.
Digital risk is a major concern for financial services due to the environment of fraud and their responsibility for data security, fintech companies can also face third party risks if they outsource services.
Collect& Pay platform is a cloud-based solution with a high-level secured platform with two-factor authentication (2FA) that helps to protect your data, track and manage customer data, deliver actionable insights, payment instructions, and manage business activities. All these services are provided via the internal messaging platform with maximized security and safety.