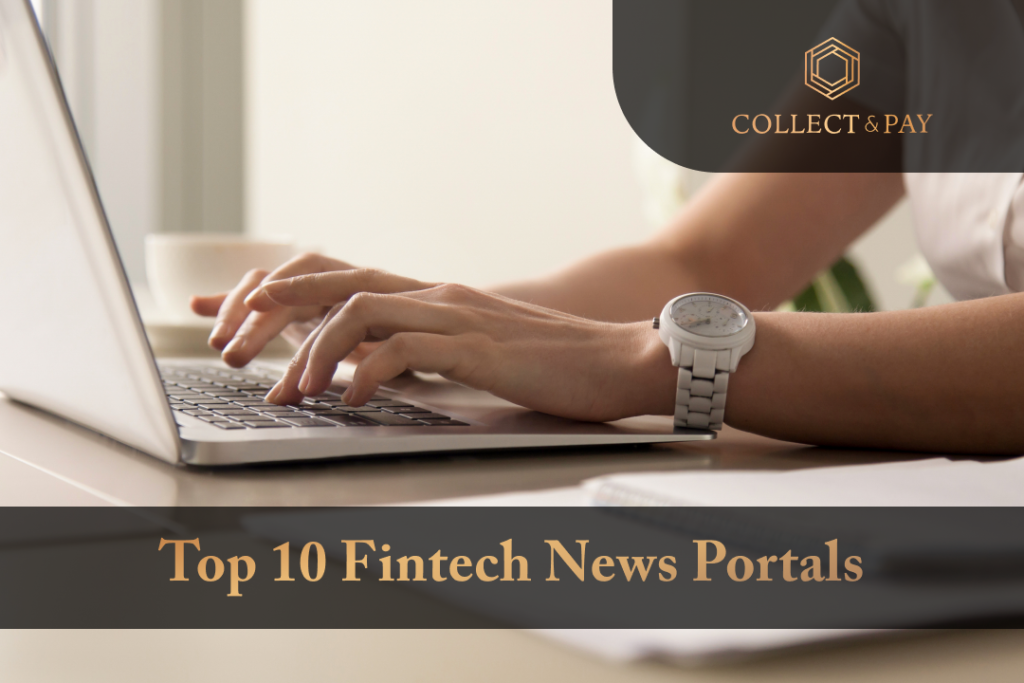 Despite COVID-19 the Fintech industry keeps growing. It's common knowledge that pandemic has had a significant impact on some industries, however, the global Fintech industry is one of the industries that despite all the difficulties is still alive. It is very important to monitor news, especially if you are working in Fintech industry. We prepared for you the list of the most popular Fintech news portals: 1.
FinTech Magazine
FinTech Magazine is a digital community for the banking, payments, and financial services industry that connects the world's largest banking and finance brands and their most senior executives with the latest trends as the finance industry pivots towards technology and digital transformation. We have our own twice-weekly newsletter, keeping you up to date with the latest news. 2.
FinTech Weekly
This outlet aims to provide readers/subscribers with "profound insight into recent topics that shake the industry." The newsletter offers a roundup of relevant stories, news, developments, and events. 3.
Global Finance Magazine
Global Finance magazine has a circulation of 50,050, audited by BPA, and readers in 163 countries. Its headquarters are in New York, with offices in London and Milan. Their website provides analysis, articles & rankings of international financial businesses throughout 192 countries. 4.
Banking Technology
This London-founded company acts as a resource for technology buyers, sellers, developers, integrators and other specialists across the sector. In addition to a website, magazine and newsletters, their portfolio also includes an annual technology awards show, a series of fintech-related events, case studies, industry surveys, webinars, roundtables and executive interviews. The website attracts nearly one million monthly page views and the daily newsletter is delivered to over 35,000 key decision-makers in the financial services and technology sectors. 5.
The Financial Brand
The Financial Brand is a digital publication that covers a variety of content related to the challenges financial institutions are facing and discussing strategies to overcome them. According to their website, these topics include "marketing, branding, retail channels, mobile, product design, innovation and sales strategies" in the banking industry. It is a resource for C-level banking executives looking for the latest ideas, insights, and information about how financial institutions build their brands. 6.
Finextra
Finextra is an independent newswire and information source for the worldwide financial technology community. They publish articles, research reports and case studies on technology trends within wholesale and retail banking, capital markets, and insurance. By signing up to their newsletter you can get the daily headlines and your selection of newsflashes and careers alerts. Give your opinions on the latest articles. Access exclusive content. 7.
FinTech Finance
This newsletter focuses on current global trends within FinTech from executives in the industry. Their content includes a quarterly print publication covering relevant topics, articles on the latest headlines, a monthly video series via their YouTube channel and industry event coverage. 8.
American Banker Magazine
This magazine has an audience of over 560,000 professionals, and focuses on "innovation, transformation and disruption" and examines their effect on the financial industry. American Banker offers relevant articles, newsletters and event access to bankers, financial executives, advisors, lawmakers, tech analysts and other professionals interested in this industry. 9.
Global Banking & Finance Review
Read in over 200 different countries, Global Banking & Finance Review seeks to provide current news and information on finance, including technology's impact on the sector. This print and online magazine was established to address a need for balanced perspectives by providing thorough, yet easy to digest news for high-level executives of top financial companies and banks and others in the financial community. You can subscribe to their newsletter to receive news directly to your inbox. 10.
Fintech Radar
Fintech Radar is a weekly missive that curates all the latest news from the world of fintech and packages it up into a neat weekly email newsletter. They are written by Alan Tsen, who is currently the deputy chairman of FinTech Australia. He is also a former member of the Australian Federal Government's Fintech Advisory Group and a current ASIC's Digital Finance Advisory Committee member. Check out Collect & Pay Interesting Topics on Our Blog –
https://collectanpay.com/blog/
Contact us to open an account –
contact@collectnpay.com