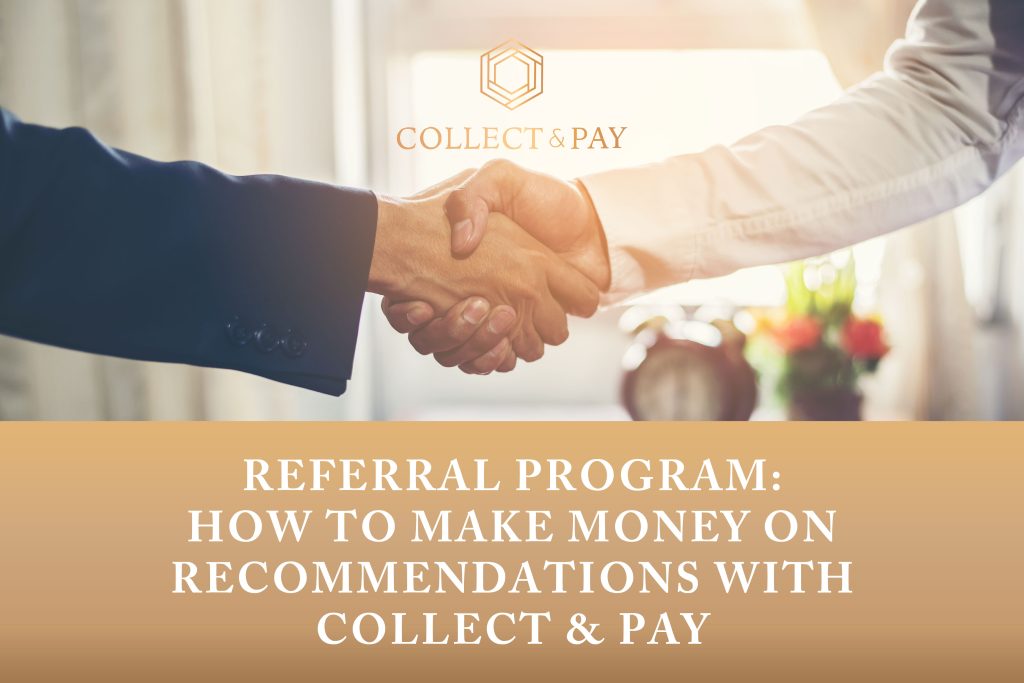 Referral programs are a mutually beneficial format of cooperation between the seller company and its partners.
For businesses, this is a fairly inexpensive and easy way to get new customers, just by sharing a small percentage of sales. For partners (they are also "referrals"), this is also beneficial – there is an opportunity to receive a stable passive income, almost without making any investments.
A referral program is a fairly popular way to make money online. Today, most large online stores, earning services and other projects have their own referral program.
There can be a huge number of "affiliate programs", but they all come down to one thing – customers advertise the services or products of the company, and in return they receive benefits. For example, the company Collect & Pay Ltd, which deals with bank transfers, deducts a percentage after the referred company has made a transaction.
As a result, everyone is satisfied: the company receives customers and profits from them, the partner receives a percentage of sales and passive income without making any special efforts, and the referral receives a small discount or some other profitable offer.
In recent years, affiliate programs have become more and more popular, and their creators have come up with more and more interesting types of rewards, so profit may well become the main source of income.
Who might be interested?
First of all, companies for which participation in the referral program can become an additional business. As a rule, they operate in narrow markets, providing logistics, accounting, legal and other services.
How can you recommend services?
Personally tell friends, colleagues, clients, acquaintances about them.
Promote via the Internet using contextual advertising, social networks, mailing lists and other tools.
Collect & Pay LTD created a referral program to provide opportunities for companies to earn passive income. You will receive income from any process on our platform by the client you refer, including transaction fees, currency exchange, opening an account, etc.
Sign Referral Agreement → Refer Clients to Collect & Pay Ltd. → Get Profit From Each Client's Transfer
Contact us to join our referral program – contact@collectnpay.com