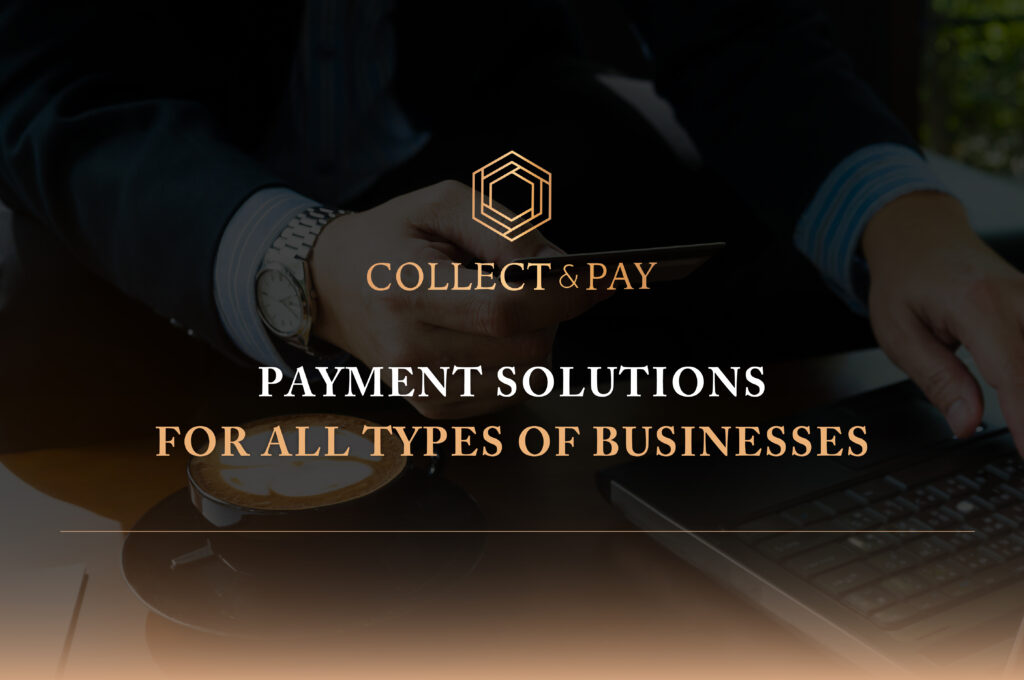 A big number of companies have recently started looking for a good payment provider for their business purpose. It is very difficult to open an account for the company from some of the industries due to a lot of potential risks.
Absolutely all banks, and foreign banks in particular, constantly monitor the activities of companies in order to verify the fulfillment of the terms of the signed agreement for servicing a corporate account. It is the value of complying with all clauses of the signed agreement that makes it possible to eliminate the reputational and operational risks of the bank and also eliminates the violation of the transaction processing structure and their contestation.
The alternative to opening a bank account can be a payment system such as Collect & Pay. We are a licensed fintech company, MSB (money service business). We have bank partners around the world and we are providing the best payment solution for all businesses.
Hereby is the list of the services that we are offering to our clients:
| | |
| --- | --- |
| | COLLECT & PAY account has a unique IBAN (International Bank Account Number) which allows our clients to send funds straight to the user's account by means of bank transfer or e-payment methods from anywhere in the world. |
| Our unique and sophisticated system is designed in such a way that users can make payments to their partners and/or suppliers via SWIFT transfers. | |
| | We support currency conversions as part of payment operations in over 14 currencies. Reduce your risk of loss from foreign exchange by maintaining and using your funds in the currency you need. |
| Servicing clients is our top priority. Our dedicated customer service team provides efficient and fast 24/7 support via internally secured communication channels. Our team members speak several languages and are ready to assist with any issue. | |
| | COLLECT & PAY platform allows our clients to perform any kind of digital banking activity with no need for a physical presence. |
| Our company offers competitive rates and fees for any transaction. We offer our clients several funding instruments and special exchange rates. Most importantly, we also offer minimum transfer rates between our clients' accounts. | |
| | Our platform is a cloud-based solution. It helps to track and manage customer data, deliver actionable insights, payment instructions, and manage business activities. All these services are provided via the internal messaging platform with maximized security and safety. |
| COLLECT & PAY clients can collect payments easily from their debtors and proceed with payments to their creditors online. Compared to traditional banking solutions our services are much easier, faster, and cheaper. | |
| | Refer your partners to open an account on our platform and get a profit from each transaction. Manage bonuses on your COLLECT & PAY payment account. |