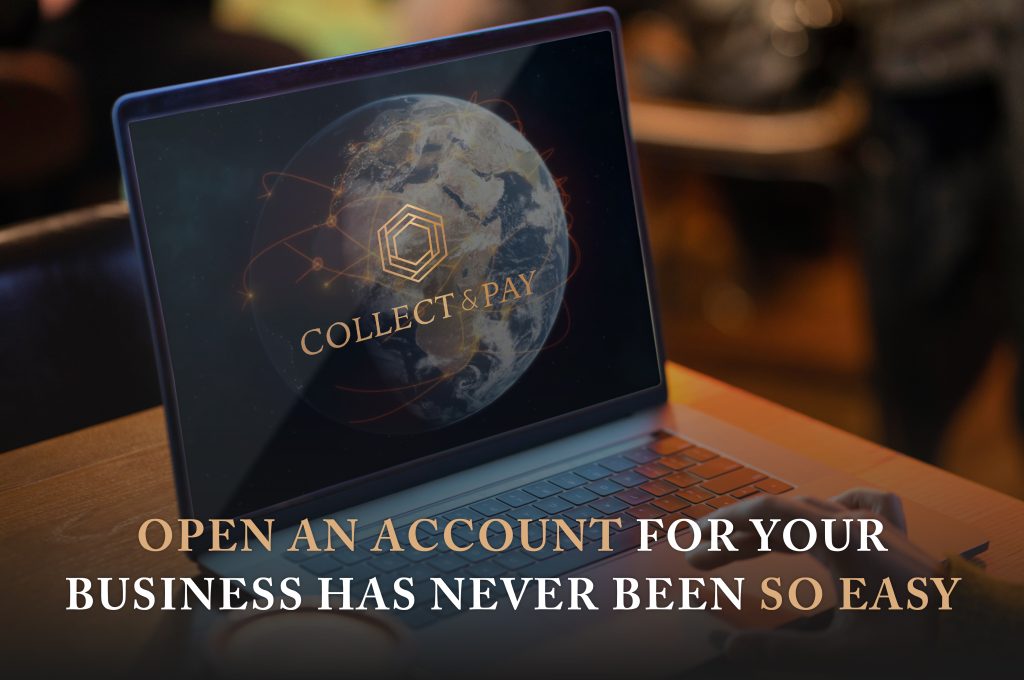 You can open an account with Collect & Pay remotely from anywhere in the world. There is no need to go through numerous bureaucratic procedures – a personal manager will help to solve these problems. He will advise you from opening an account to the subsequent transfer of funds to your clients.
Collect & Pay services allow:
Open an account with details remotely

Transfer money and accept payments

Convert currency (25 world currencies)
All this can be done without bureaucratic delays.
To open an account, you need to register with the service, fill out a form and add copies of documents, translated into English. If everything is fine, a multi-currency business account will be opened minimum within 48-72 hours, to which you can immediately receive payments from counterparties.
Collect & Pay users have access to SWIFT payments in more than 25 most popular currencies. Currency exchange is available at wholesale rates, and the conversion fee is one of the lowest on the market.
A Collect & Pay account is suitable for any business: from IT companies, online services, and mobile applications to transport and logistics companies, sellers of goods on marketplaces, and other businesses.
Contact us to open an account for your business – contact@collectnpay.com
_________________________________________________________________________________________________________________________________
Disclaimer: The article is meant solely for educational purposes only. By viewing any material or using the information on this page you agree that this is general education material and you will not hold any person or entity responsible for loss or damages resulting from the content. Collect & Pay Ltd is authorized by the financial regulator of the AIFC, Astana Financial Services Authority ("AFSA"), to conduct the activity(-ies) of Providing money services in a testing environment of FinTech Lab* (AIFC regulatory sandbox) under the Licence #AFSA-G-LA-2020-0005 with an expiry date of 01.10.2022. The status of the license and its validity may be verified at the AFSA website (www.afsa.kz).