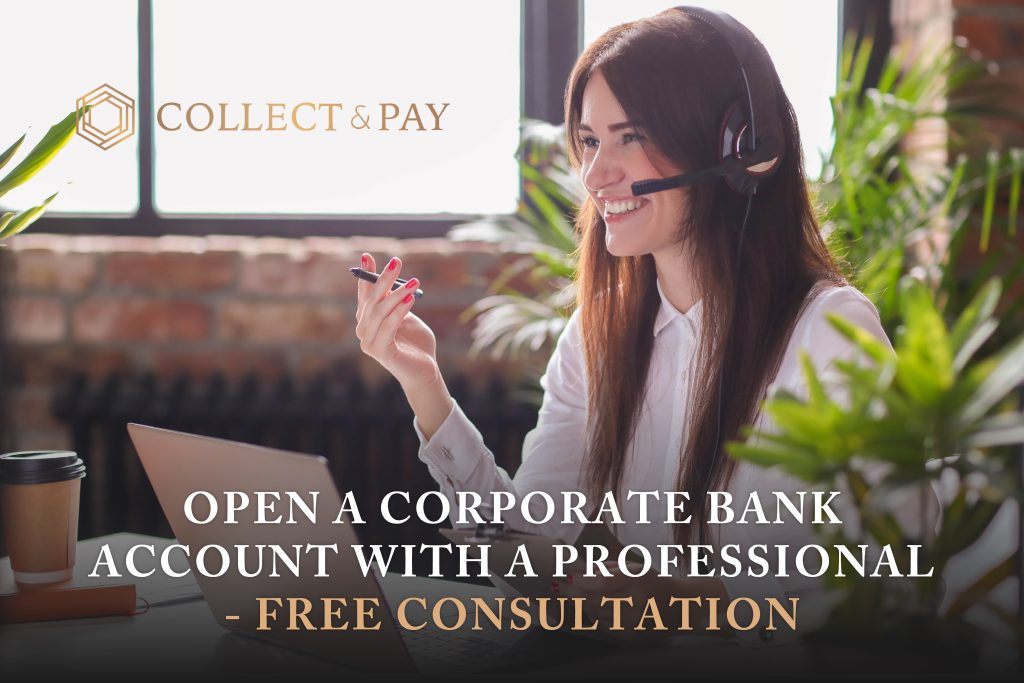 Those wishing to open an account often encounter problems even before signing the contract: a foreign bank is able to refuse to open an account at any time without giving a reason.
Any inaccuracy in the documents provided when opening a bank account (personal, corporate), incomplete information about a non-resident client (future owner: company, person) will most likely lead to a refusal.
It is easier to open a foreign account outside a bank by using the services of a professional.
In addition to banks abroad, corporate accounts are opened in payment systems – financial companies offering banking services. It is possible to open it in our payment system in 7-10 days.
The modern payment system offers settlement accounts, merchant accounts, individual IBAN, money transfer services, currency conversion.
After filling out the questionnaire, our specialist:
– will contact you in the most convenient way for you;
– will tell you about the procedure for opening an account, the cost and the necessary documents.
If the proposed option suits you, we do not require an advance payment, but we will provide you with full support for the account opening process: checking documents, submitting your application and communicating with the bank until the final decision is made by the financial institution.
Contact us to open an account with Collect & Pay Ltd – contact@collectnpay.com or contact us via WhatsApp
________________________________________________________________________________________________
Disclaimer: The article is meant solely for educational purposes only. By viewing any material or using the information on this page you agree that this is general education material and you will not hold any person or entity responsible for loss or damages resulting from the content. Collect & Pay Ltd is authorized by the financial regulator of the AIFC, Astana Financial Services Authority ("AFSA"), to conduct the activity(-ies) of Providing money services in a testing environment of FinTech Lab* (AIFC regulatory sandbox) under the Licence #AFSA-G-LA-2020-0005 with an expiry date of 01.10.2022. The status of the license and its validity may be verified at the AFSA website (www.afsa.kz).