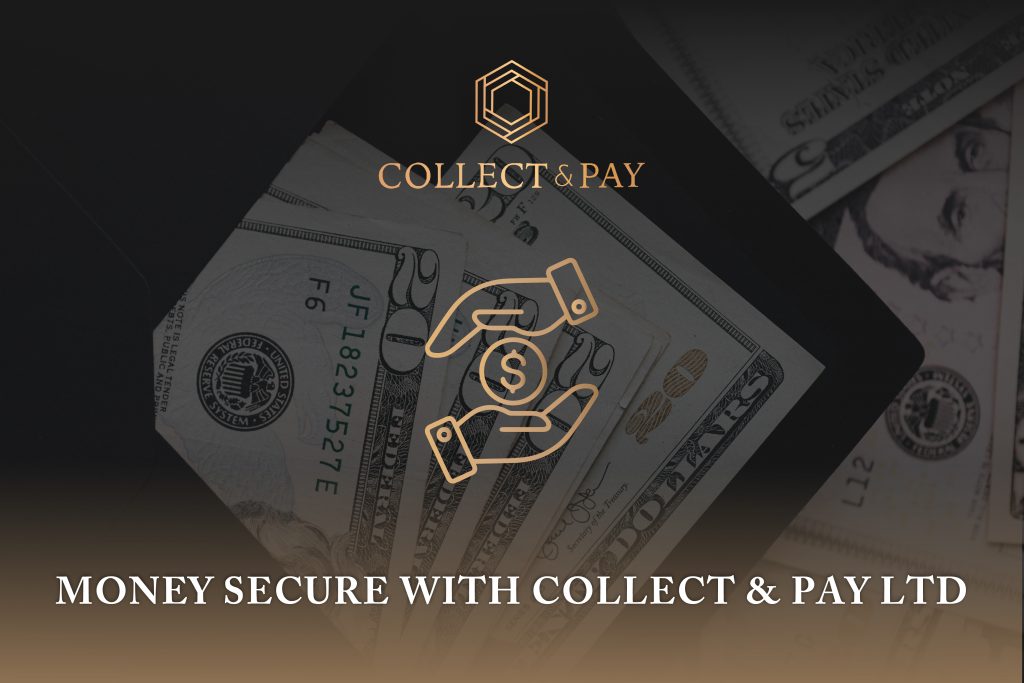 It's no secret that the development of modern technologies for protecting information and financial transactions at present is of particular importance. In an age when more and more banking services are online, it is security that comes first when choosing a particular financial institution. 
Collect & Pay Ltd pays maximum attention to the protection of its systems so that Collect & Pay Ltd clients can stay safe with their transactions. Our clients have peace of mind as they use the innovative and automated Collect & Pay Lts platform with two-factor authentication (2FA) that speeds up the business processes. We work hard to ensure that clients can make transactions safely and easily – from opening an account to converting currencies.
Firstly, Collect & Pay Ltd is protected from the risk of bankruptcy, as we have many Partner Banks from every corner of the world. It gives our clients additional security and peace of mind.
Secondly, each team member of the Collect & Pay Ltd takes a responsible approach to their work to provide comfortable, high-quality, and most importantly safe client service. We check whether the payment is in accordance with the client's agreement. If the payment does not correspond, then we do not proceed with the payment and immediately contact the client to inform them about it.
Do not forget that in a constant routine, an accountant can make a mistake, for example, if the IBAN account numbers do not match. The worst thing is if a new person turns on behalf of the company without representing the client by a member of the company or the email address is different from those specified in the agreement. Every time we double-check every digit of your IBAN account, every authorized person, every email a transaction is made on behalf of the company to avoid the above errors.
Third, the payment details are verified again after the payment leaves Collect & Pay Ltd and before it is received by the beneficiary bank. We need to ensure the safety of each client in each of his transactions.
Collect & Pay Ltd are always happy to provide our products and services to current and potential clients who value their time and want to protect their money. We open bank accounts remotely online with a unique IBAN in the desired currency for each account. If you want to receive high-quality and safe service, you can contact us, we will be happy to advise you and save your money.
________________________________________________________________________________________________
Disclaimer : This financial promotion is intended for retail clients. Please note that this information is of a general nature only and is not intended to address the specific circumstances of any particular entity. Also please be aware that this information is not necessarily comprehensive, complete, accurate or up to date. Collect & Pay is not a financial adviser. You should consider seeking independent legal, financial, taxation or other advice to check how the information published by Collect & Pay relates to your unique circumstances. License #AFSA-G-LA-2020-0005 with expiry date of 01.10.2022. Please learn more about the regulatory status of Collect & Pay : www.collectnpay.com.