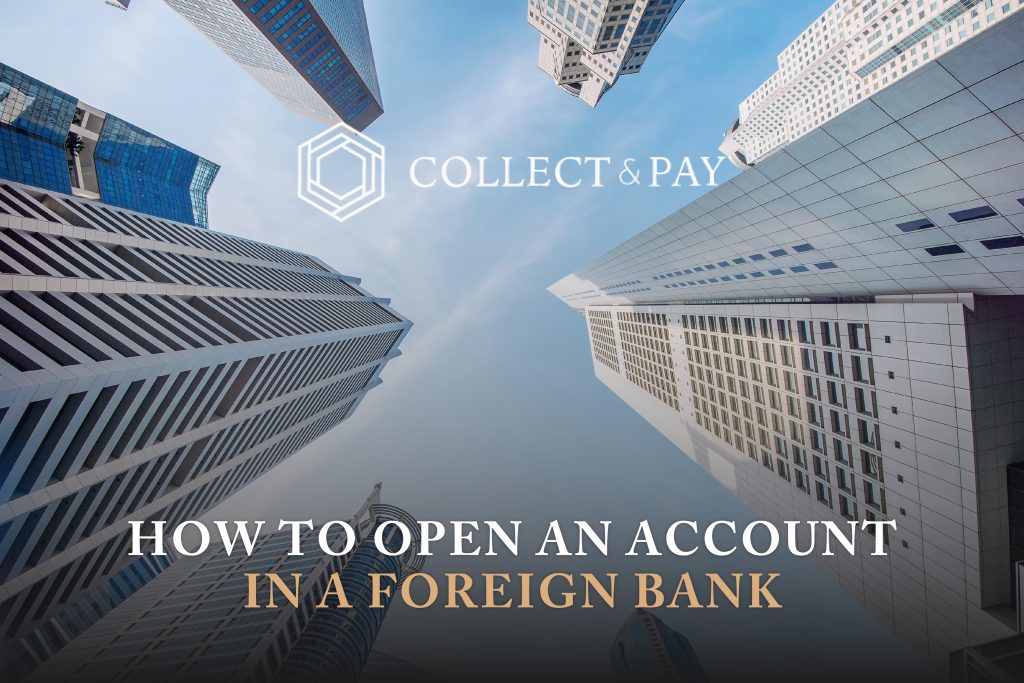 Doing business at an international level, everyday spending, accumulation of earned funds by individuals involves opening accounts in foreign banks. The procedure requires careful preparation of financial and legal documents.
To open a bank account abroad, a legal entity will need:
corporate documents of the company;

filled out and signed bank forms;

submitted data of the beneficiary – account manager;

documentary proof of doing business;

The vol. of the package of documents depends on the policy of the selected bank.
Minimum banking requirements for opening an account abroad:
Proof of the address of actual residence of the account holder, beneficiary;

description of the business (information about products, consumer audience, partners, expected turnover, etc.).

Bank managers have the right to additionally require information about the working activity, education of the beneficiary of the company, as well as:

letters of recommendation from partners;

source of funds of the company.
Opening a current account abroad
To open a current account in a foreign bank, a non-resident is required to prepare and submit a number of documents legalized with an apostille. After that, the bank examines the application, the package of documents submitted by the applicant, and makes a decision.
Mandatory documents for submission:
passport (internal, international passport);

source of income;

contacts for communication;

reason for opening an account;

list of planned financial transactions;

annual estimated turnover of funds on the account. (1)
Need open payment business account remotely?  We are providing payment solutions to your company. Contact us – contact@collectnpay.com.
1- https://lawstrust.com/en/otkryit-schet
______________________________________________________________________________________________________________________
Disclaimer: The article is meant solely for educational purposes only. By viewing any material or using the information on this page you agree that this is general education material and you will not hold any person or entity responsible for loss or damages resulting from the content. Collect & Pay Ltd is authorized by the financial regulator of the AIFC, Astana Financial Services Authority ("AFSA"), to conduct the activity(-ies) of Providing money services in a testing environment of FinTech Lab* (AIFC regulatory sandbox) under the Licence #AFSA-G-LA-2020-0005 with an expiry date of 01.10.2022. The status of the license and its validity may be verified at the AFSA website (www.afsa.kz).