To open a Personal account with Collect & Pay, fill out the Personal account application form at: https://platform.collectnpay.com/fo/index.php?request=personal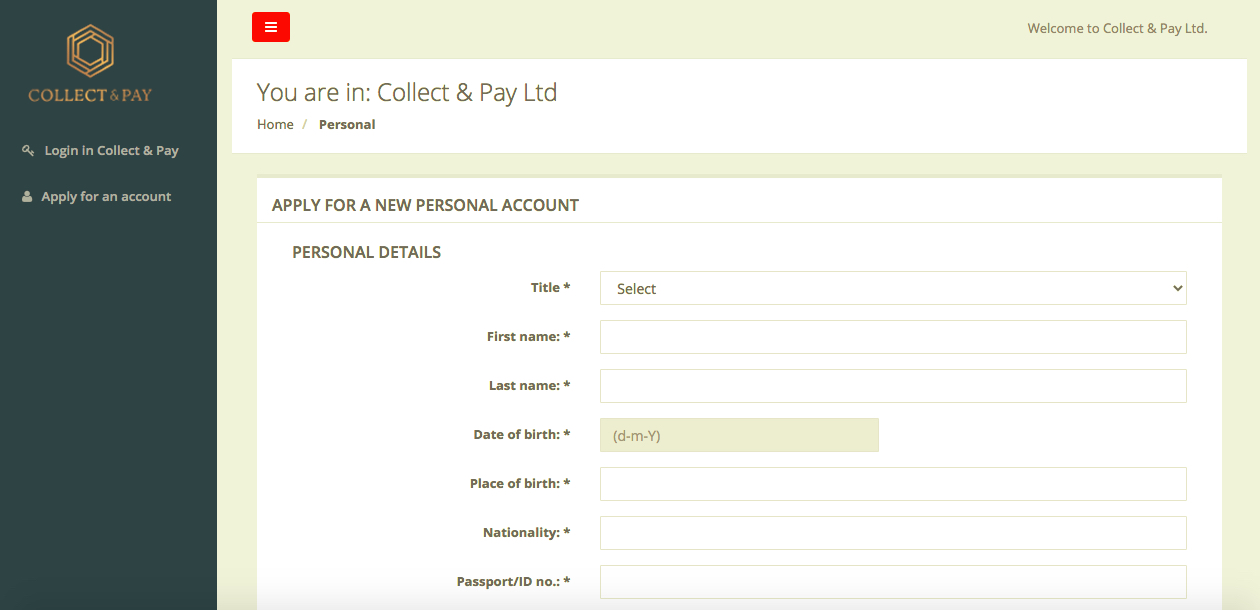 In order to complete the Personal account opening process, you need to provide us with the following documents:
Proof of identity – colored copy of passport or national ID document. Identification document must have a reference number, a photo, a signature, date of birth and an expiration date.
Proof of address – colored copy of utility bill less than 3 months old (electricity, gas, water, Internet, phone). Alternatively, we can accept a confirmation of residential address from a city hall or similar document that confirms the person lives at a certain address. Bank statements are not accepted as a proof of residency
Selfie of the person holding the passport
Printed & signed Collect & Pay Application form.
All documents must be certified except the Collect & Pay Application form. Certification can be done by a notary, qualified accountant, lawyer, bank officer or police officer. Collect & Pay must have sufficient details to be able to contact the certifier to confirm that they are qualified and have carried out the certification.