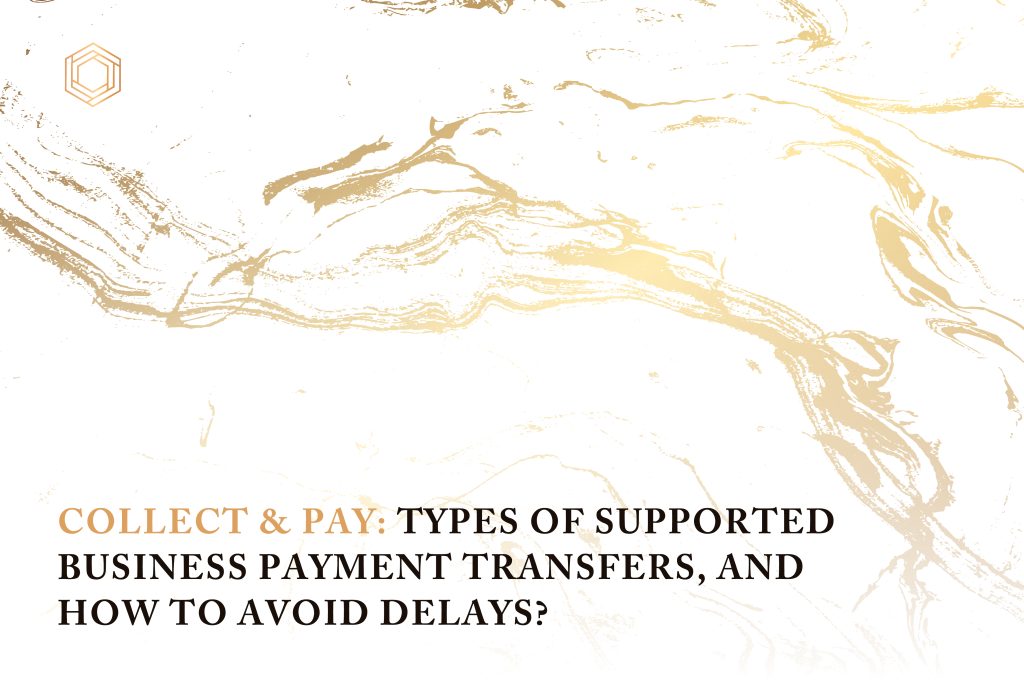 It is very important for every company to release the payment to their customer in the shortest period. Business transfers involve paying business expenses on behalf of a company for any kind of goods or service.
 For example:
purchase of raw materials, inventory or equipment;

payment for services such as accounting, IT services or consulting;

payment of utility bills or other operating expenses for the business;

payment of wages or salaries.

Collect & Pay Ltd supports business transfers worldwide via SWIFT under the strict guidance of our international bank partners. We review each transfer for compliance with our policies and may contact you if we need more information about you, your company, or the reason for the transfer. This may take a time, that's why you should provide all the needed information to speed up the payment process. We carefully check the compliance of transfers with our rules. This allows us to protect personal information, protect our business from illegal activities, and make our service safe for everyone.
We may cancel a transfer that is inconsistent with the terms of our User Agreement and any applicable laws, rules and regulations.
We understand that this may cause inconvenience. International money transfers are a highly regulated business, so we must monitor the proper use of our service. We don't want to block users who haven't broken our policies, but sometimes we don't see the whole picture.

Contact us to open a business account – contact@collectnpay.com. Our manager will schedule a meeting with your company and tell you about available options of payment transfers.
_________________________________________________________________________________________________________________________________
Disclaimer: The article is meant solely for educational purposes only. By viewing any material or using the information on this page you agree that this is general education material and you will not hold any person or entity responsible for loss or damages resulting from the content. Collect & Pay Ltd is authorized by the financial regulator of the AIFC, Astana Financial Services Authority ("AFSA"), to conduct the activity(-ies) of Providing money services in a testing environment of FinTech Lab* (AIFC regulatory sandbox) under the Licence No AFSA-A-LA-2022-0023 with no expiry date. The status of the licence and its validity may be verified at the AFSA website (www.afsa.kz).
The Collect & Pay Ltd. has also a registration at FinTRAC – MSB Registration System (Canada), the validity may be viewed at the FinTRAC website (https://www9.fintrac-canafe.gc.ca/msb-esm/)