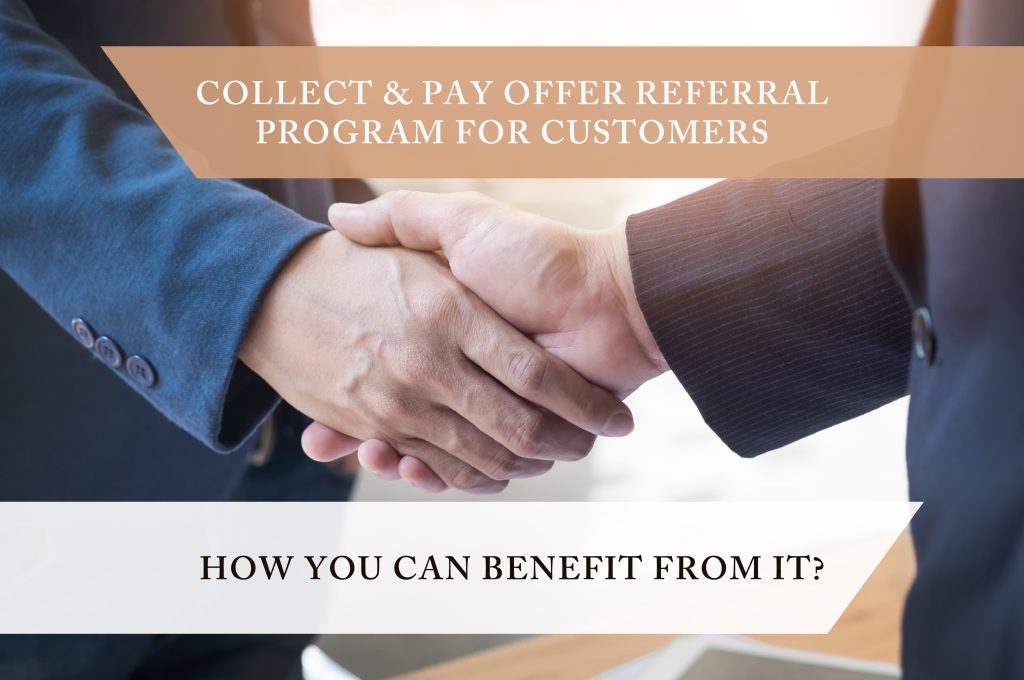 Indeed, some banks and financial institutions offer their clients to take part in a referral program. The essence of the initiative is that by inviting new referral users, participants can earn bonuses for each invited friend/company that uses our platform.
Is it enough just to invite a friend and C&P will pay the bonus?
Not certainly in that way. Payouts are only credited if a new member completes the targeted actions – opens an account on our platform and makes a payment. In this case, the inviting participant can receive a percentage of the amount of the referral's contribution and each transaction.
How to take part in the referral program?
Detailed conditions can be found by contacting our manager at contact@collectnpay.com or via WhatsApp. To participate in the referral program, you have to open an account at Collect & Pay platform.
How many clients can I invite?
The number of referred clients is not limited. The more corporate clients you invite, the higher your bonus will be. But do not forget: the bonus is credited if the referral uses the services of Collect & Pay. Otherwise, you will not receive any payouts.
Contact us to join our referral program – contact@collectnpay.com
_________________________________________________________________________________________________________________________________
Disclaimer: The article is meant solely for educational purposes only. By viewing any material or using the information on this page you agree that this is general education material and you will not hold any person or entity responsible for loss or damages resulting from the content. Collect & Pay Ltd is authorized by the financial regulator of the AIFC, Astana Financial Services Authority ("AFSA"), to conduct the activity(-ies) of Providing money services in a testing environment of FinTech Lab* (AIFC regulatory sandbox) under the Licence #AFSA-G-LA-2020-0005 with an expiry date of 01.11.2022. The status of the license and its validity may be verified at the AFSA website (www.afsa.kz).