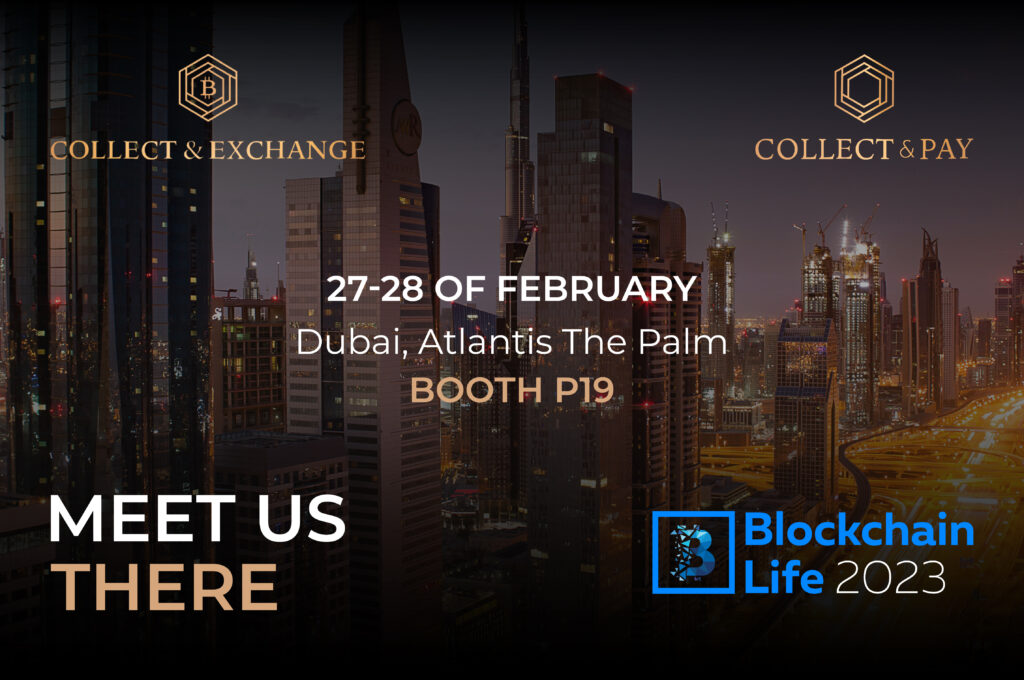 Collect & Pay team will attend and exhibit at 𝐁𝐥𝐨𝐜𝐤𝐜𝐡𝐚𝐢𝐧 𝐋𝐢𝐟𝐞 𝟐𝟎𝟐𝟑 𝐅𝐞𝐛𝐫𝐮𝐚𝐫𝐲 𝟐𝟕-𝟐𝟖, 𝐃𝐮𝐛𝐚𝐢.. We are glad to discuss possible cooperation, service providing by Collect & Pay and others.
For a meeting setup, please contact us via contact@collectnpay.com, or feel free to come to meet us at our 𝐛𝐨𝐨𝐭𝐡 𝐏𝟏𝟗.
See you all soon in Dubai!
#blockchainlife #blockchainlife2023 #bl2023 #blockchainevents #DubaiConference #blockchain #cryptopayments #cryptoexchange #onlinepayments #fintech #paymentsolutions #internationalpayments