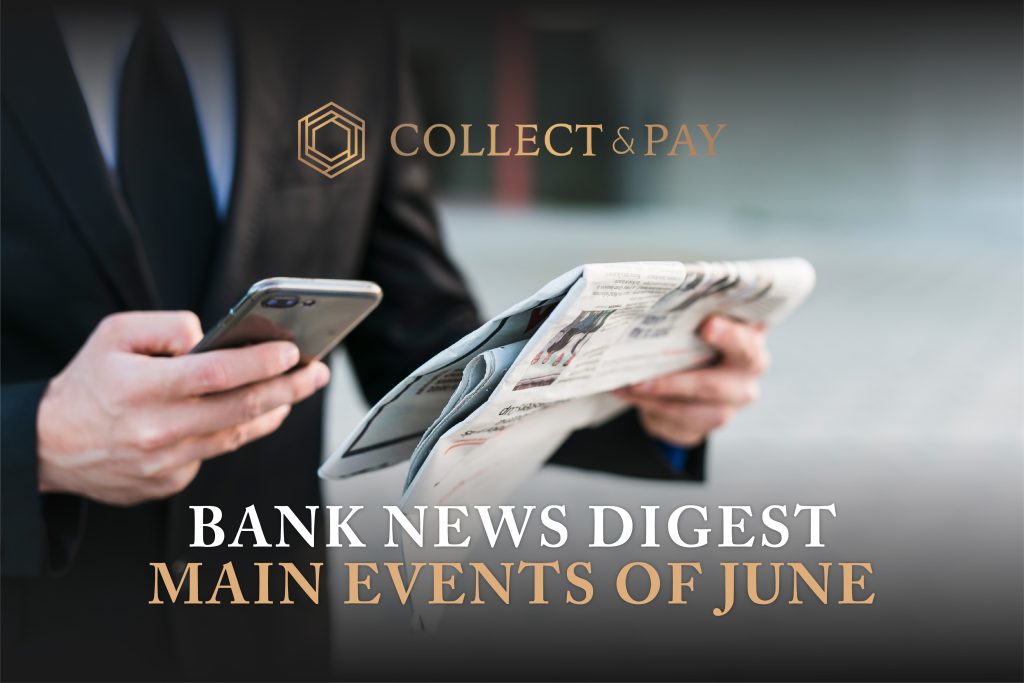 Banks are openly talking about the need to get rid of foreign currency assets and liabilities in order to ensure normal activities and reduce risks, while for citizens they are still hinting at the introduction of various commissions.
Tinkoff worsens the conditions of SWIFT transfers by introducing commissions. The minimum transfer amount is now $20,000, the incoming commission is 3%, but not less than $200. For accounts over $10,000, there will now be a commission of 1% per month.
VTB plans to launch a bank in the messenger by the end of 2022. The company made this decision because customers "began to use Telegram more often instead of a browser."
Alfa-Bank refuses to transfer dollars to another bank in Russia. Now it's really impossible to transfer the currency to other banks, both foreign and Russian.
Due to new restrictions, the bank cannot guarantee the delivery of such transfers – foreign banks can block them. The bank cannot influence these decisions or remove the block on its own, therefore, such transfers have been disabled for the time being.
With currency transfers to Russian banks, the situation is the same, since the transfer goes through foreign correspondent banks.
You can convert currency into rubles and freely dispose of this money: make transfers, payments and withdraw cash
From July 1, corporate clients of banks will be divided into groups
From July 1, 2022, the rules on dividing bank customers into groups depending on the risk of suspicious transactions will be fully applied.
Recall that all corporate clients of banks will be divided into 3 risk groups.
Each credit institution will be obliged to classify its corporate client into one of three risk groups depending on the degree (level) of risk of committing suspicious transactions: low, medium, and high.
Suspicious transactions mean transactions with money or other property allegedly carried out for the purpose of legalization (laundering) of proceeds from crime and financing of terrorism.
Grouping of client organizations and individual entrepreneurs according to the degree of risk will also be carried out by the Bank of Russia.
The degree (level) of the risk of suspicious transactions will be assessed, inter alia, taking into account the results of the national risk assessment, the nature, and types of activities of clients, the nature of the products (services) they use credit institutions and other organizations that carry out transactions with funds or other property.
At the same time, it should be borne in mind that the attention of banks is attracted by the same features of managing an organization (IE) as the tax authorities. For example, the transit nature of the movement of funds and their cash out. It is also dangerous to make settlements with "technical" companies, one-day companies (signs – an insignificant amount of authorized capital, the unreliability of information in the Unified State Register of Legal Entities, a mass registration address, the rating of the head, etc.).
The law establishes the consequences of assigning him to one or another risk group, different in severity for the client.
Moreover, this is not only a refusal to make certain transfers of funds, the termination of a banking service agreement, or a refusal to conclude it.
The most negative consequences are established for clients with a high level of risk in the event that a person is simultaneously recognized as high-risk by both the bank itself and the Bank of Russia. In relation to such persons, it is envisaged to establish a ban on almost any financial transactions, that is, in fact, blocking the account.
To open an account for business payment transfers contact Collect & Pay Ltd. Our manager will contact you right away. contact@collectnpay.com
Disclaimer: This financial promotion is intended for retail clients. Please note that this information is of a general nature only and is not intended to address the specific circumstances of any particular entity. Also please be aware that this information is not necessarily comprehensive, complete, accurate or up to date. Collect & Pay is not a financial adviser. You should consider seeking independent legal, financial, taxation or other advice to check how the information published by Collect & Pay relates to your unique circumstances. License #AFSA-G-LA-2020-0005 with an expiry date of 01.10.2022. Please learn more about the regulatory status of Collect & Pay: www.collectnpay.com.