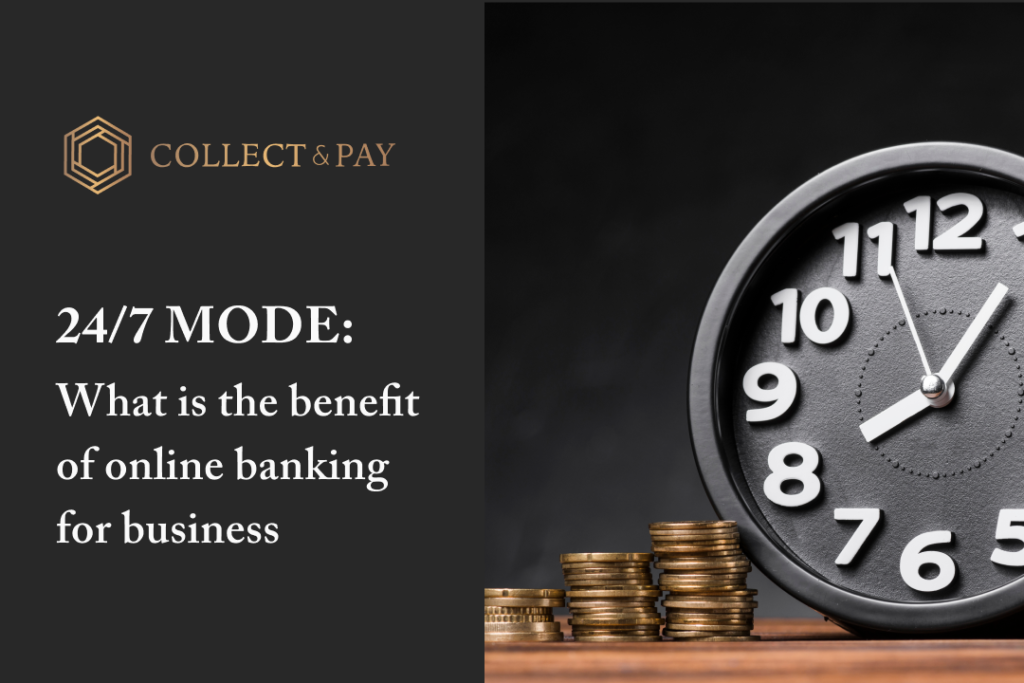 Online banking (also called Internet banking) has long been part of the daily routine of many companies. With its help, enterprises make payments and control the state of the account. Those operations that used to take a lot of time and required a visit to a bank office are carried out in two clicks. The pandemic has exacerbated the relevance of digital banking, and more and more entrepreneurs are switching to its use. According to the Digital Banking Report1 75% of banks worldwide now list digital transformation as their top priority. Collect & Pay Ltd is one of the successful payment institutions for the companies from any industry. And here are the advantages of Collect & Pay online service:
cost-savings. Collect & Pay rates for online payments are lower than those for making them through the cash register. Benefits for entrepreneurs increase as the number of transactions increases;
round-the-clock access and remote service allow you to make a payment from anywhere in the world. Entrepreneurs especially appreciate this opportunity during quarantine;
obtaining a wide range of banking services. Entrepreneurs can remotely monitor balances and check account statements, create and process payments, exchange currencies, and perform data exports to and imports from their accounting;
saving time. Entrepreneurs do not have to visit the bank, stand in queues and spend time on the road – all banking operations are available remotely. It is possible to prepare and submit reports online. In addition, document templates reduce the amount of manual work.
Internet banking will develop as one of the demanded services, striving for greater security and integration of various services. Collect & Pay team working hard on providing the best service for your company's financial needs. Contact us – [email protected]
1 Internet source: https://www.digitalbankingreport.com/
Disclaimer : This financial promotion is intended for retailclients. Please note that this information is of a generalnature only and is not intended to address the specificcircumstances of any particular entity. Also please beaware that this information is not necessarilycomprehensive, complete, accurate or up to date. Collect& Pay is not a financial adviser. You should considerseeking independent legal, financial, taxation or otheradvice to check how the information published by Collect& Pay relates to your unique circumstances. Licence#AFSA-G-LA-2020-0005 with expiry date of 23.04.2022.Please learn more about the regulatory status of Collect& Pay :www.collectnpay.com.